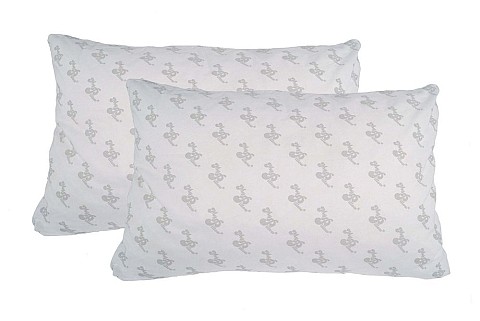 Overview
MyPillow's patented interlocking fill adjusts to your individual sleep needs regardless of sleeping position. The patented 3-piece interlocking fill gently cradles head and neck. Stays just the way you like it all night long. Allowing MyPillow to hold that position all night, helping you fall asleep faster and stay asleep longer. MyPillow? Premium stays healthy and fresh! Wash and tumble dry as often as you want, like your favorite jeans!
Features:
100% cotton ticking
Made with our patented interlocking fill
Adjusts to your exact individual needs
Machine washable and dryable
Two Levels of Firmness Available!
My Pillow - Firm Fill or Medium Fill
SKU: MYPILLOWFM

Fast, Free Delivery
Buy It Now: $54.99
Term: 6 Months | Monthly Rate: $11.99 | Total RTO* with Monthly Agreement: $71.94
Term: 26 Weeks | Weekly Rate: $2.99 | Total RTO* with Weekly Agreement: $77.74
$10 pays 1st week on agreement (with 2nd week paid) – maximum 2 agreements. Any amount of free time will be treated as an extension of the rental agreement. This is a rental purchase agreement that can be canceled at any time. Some restrictions may apply. See store for details.
Any difference owed in rent for the 1st month will be an extension of the rental agreement. See store for details.
Up to 6 months same as cash on any new agreement
$1199.99 and Higher:6 Months Same as Cash
$599.99-$1199.98:120 Days Same as Cash
$599.98 and Lower:90 Days Same as Cash