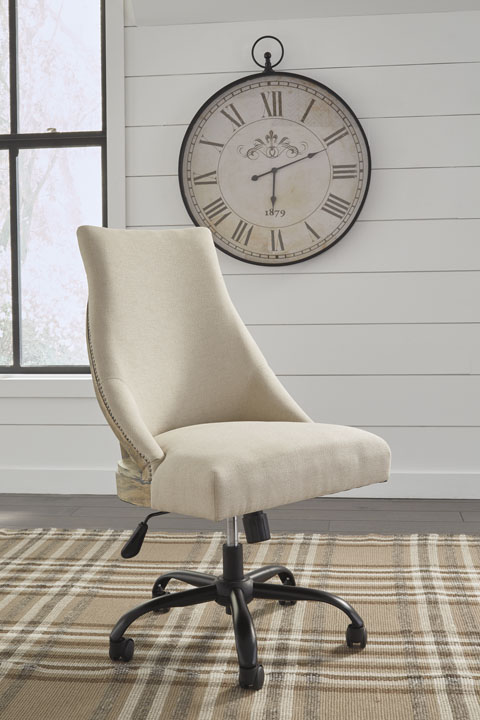 Overview
Why play it safe when you can play it cool. With its "deconstructed" styling, this swivel desk chair takes a decidedly different turn on home office furniture. Talk about a split personality. The front of the chair is covered in a cream fabric. On the back: textural burlap under an exposed—and highly distressed—wood frame for a contrast that's quite unexpected, yet such a welcome surprise.

Office Chair Program - Linen Swivel Desk Chair
SKU: H200-07

Fast, Free Delivery
Buy It Now: $369.99
Term: 12 Months | Monthly Rate: $44.99 | Total RTO* with Monthly Agreement: $539.88
Term: 52 Weeks | Weekly Rate: $10.99 | Total RTO* with Weekly Agreement: $571.48
$50 pays your first month on one rental agreement. Any free time is treated as an extension of the agreement. Some restrictions may apply. See store for details.
$1199.99 and Higher: 6 months same as cash
$599.99-$1199.98: 120 days same as cash
$599.98 and Lower: 90 days same as cash