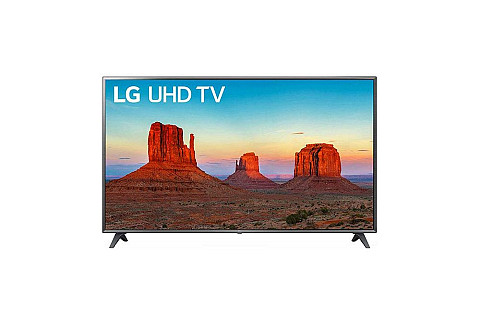 Overview
Behold every grain of sand, every blade of grass, every star in the night sky. LG 4K Ultra HD TVs contain 8.3 million pixels, so their resolution is four times that of Full HD. The result? Breathtaking clarity and fine picture details that will amaze, even when viewed up close. This LG 4K TV uses in-plane switching to maintain rich colors and a more consistent contrast ratio even at wide viewing angles. Surround yourself with heart-pounding audio inspired by today's sophisticated movie soundtracks. Ultra Surround delivers an immersive audio experience from seven virtual channels, requiring only the built-in speakers of the TV.
LG 75" 4K UHD SMART LED TV
SKU: 75UQ7590PUB

Fast, Free Delivery
Buy It Now: $1299.99
Term: 21 Months | Monthly Rate: $119.99 | Total RTO* with Monthly Agreement: $2519.79
Term: 91 Weeks | Weekly Rate: $29.99 | Total RTO* with Weekly Agreement: $2729.09
$10 pays 1st week on agreement (with 2nd week paid) – maximum 2 agreements. Any amount of free time will be treated as an extension of the rental agreement. This is a rental purchase agreement that can be canceled at any time. Some restrictions may apply. See store for details.
Any difference owed in rent for the 1st month will be an extension of the rental agreement. See store for details.
Up to 6 months same as cash on any new agreement
$1199.99 and Higher:6 Months Same as Cash
$599.99-$1199.98:120 Days Same as Cash
$599.98 and Lower:90 Days Same as Cash