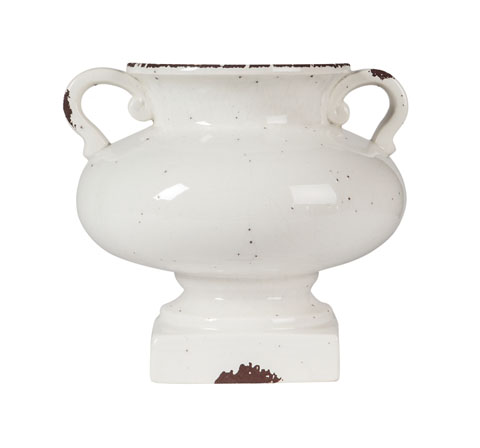 Overview
Incorporate a touch of salvaged charm with this timeless ceramic urn. Whether your taste is rustic farmhouse, shabby chic or vintage inspired, it's sure to feel right at home.

Dierdra - Antique White Urn
SKU: A2000270

Fast, Free Delivery
Buy It Now: $99.99
Term: 12 Months | Monthly Rate: $11.99 | Total RTO* with Monthly Agreement: $143.88
Term: 52 Weeks | Weekly Rate: $2.99 | Total RTO* with Weekly Agreement: $155.48
$50 pays your first month on one rental agreement. Any free time is treated as an extension of the agreement. Some restrictions may apply. See store for details.
$1199.99 and Higher: 6 months same as cash
$599.99-$1199.98: 120 days same as cash
$599.98 and Lower: 90 days same as cash