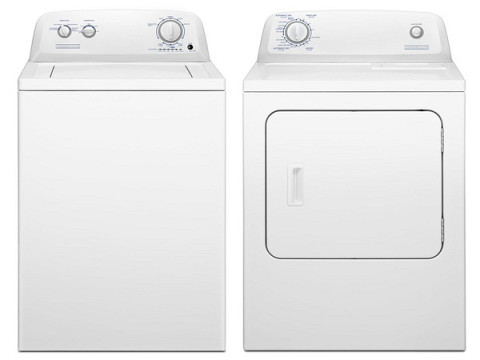 Overview
Features Washer:
3.5 Cu. Ft.
White Console
8 Cycles
5 Temps
Deep Water Option on all cycles
White Porcelain Tub
Dual Action Agitator
Auto Load Sensing
700 RPM Spin Speed
Bleach Dispenser
Features Dryer:
6.5 Cu. Ft Capacity
11 Cycles
2 Temps
Timed Dry- 60 min
Auto Dry Cycle
Wrinkle Prevent
Powdercoat Drum
Wide Reversible Door

Conservator White 3.5 cu ft Washer/6.5 cu ft Electric Dryer
SKU: VAW3584GW/VED6505GW

Fast, Free Delivery
Buy It Now: $1399.99
Term: 24 Months | Monthly Rate: $99.99 | Total RTO* with Monthly Agreement: $2399.76
Term: 104 Weeks | Weekly Rate: $24.99 | Total RTO* with Weekly Agreement: $2598.96
$50 pays your first month towards the rental agreement. Any difference owed in rent for the 1st month will be an extension of the rental agreement. See store for details.
6 months same as cash on any new agreement